OUR TECHNOLOGY
An insight powerhouse, Haystack is our primary innovation.
We collect video data from:
First-person video of people's behaviour captured using wearable and location-based technology
Existing video content (ie: previously recorded interviews or focus group footage)
100,000+ YouTube videos to find content relating to your product – reviews, news coverage, etc.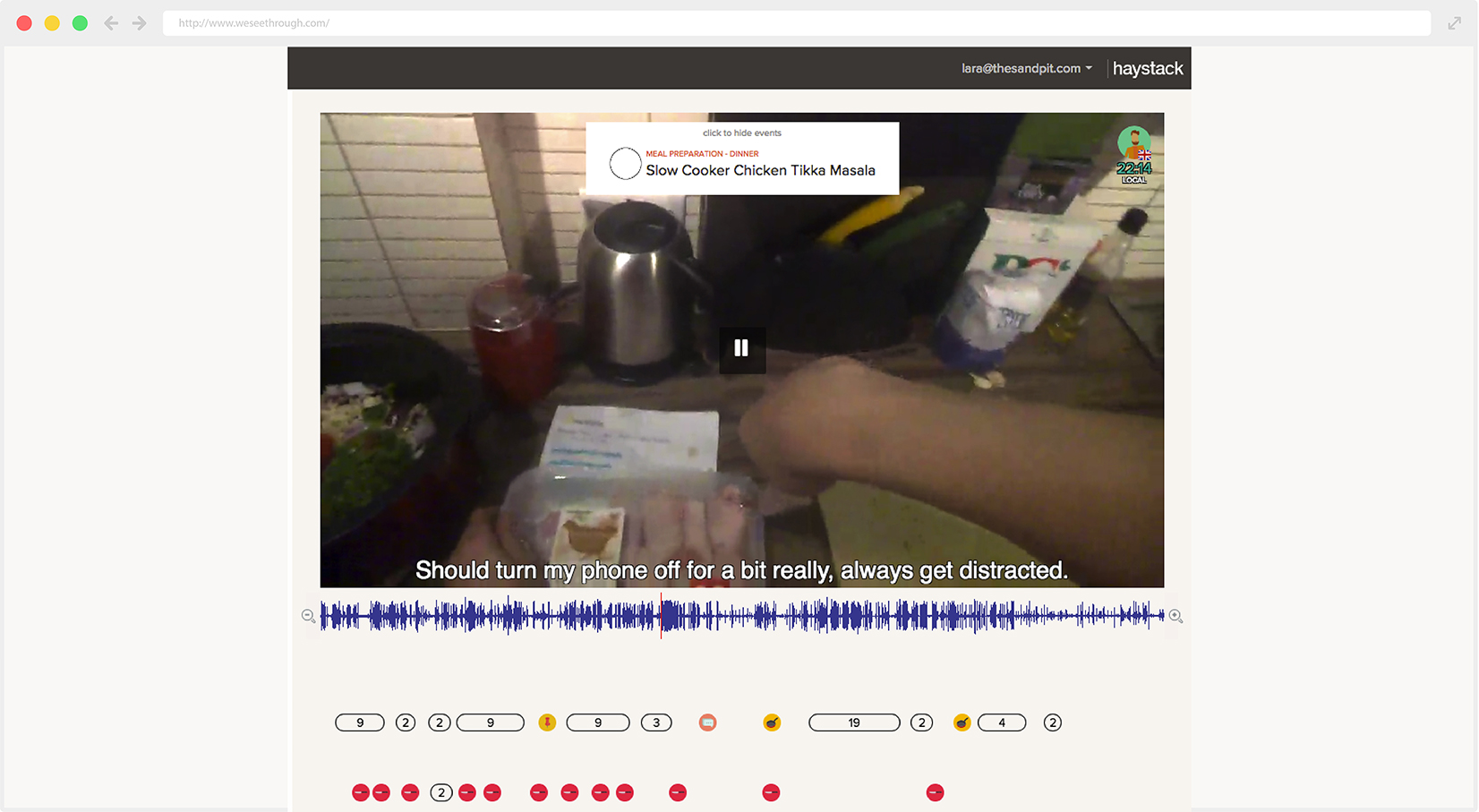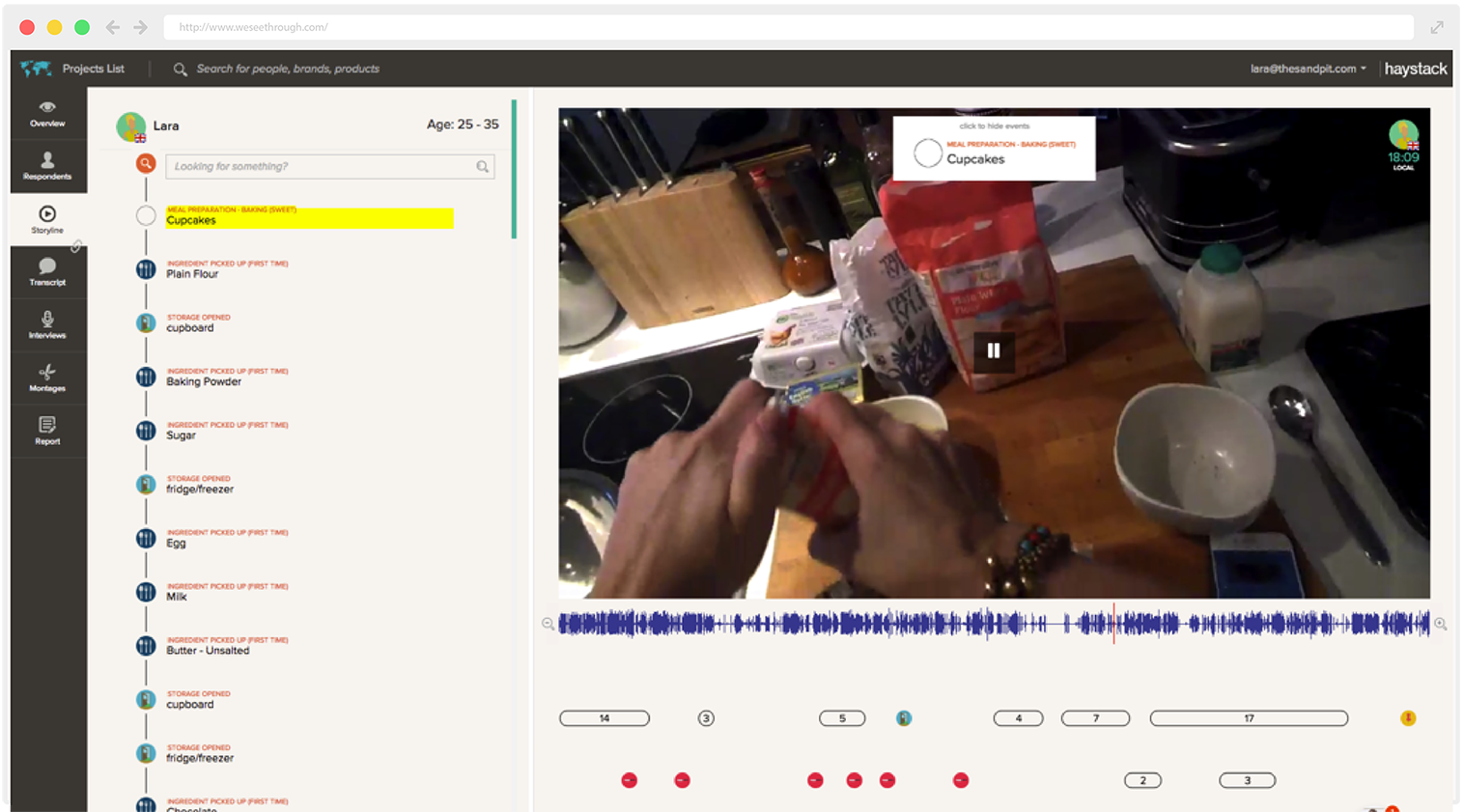 Next…
Your video content is uploaded to Haystack. We extract detailed behavioural codes through a combination of machine learning and human analysis and produce a transcript

A comprehensive report is created, including in-depth and invaluable insights, supported by video montages as an evidence
You can go beyond the findings in the report, and search, review the transcripts and storyline in Haystack to gain additional insights and broader context
Confident Qual
Bringing in a feasible means of scaling qualitative research means you don't need to persuade marketing
of a behaviour observation.
You can show them. With lots of clips.
Re-Usable
All footage is there after a project for all team members to query against via the Haystack in the cloud.
No downloading and no hard drives.
Smart Search
"Show me every time that _______"
… They used soap
… They opened the fridge
…

 +44 020 3542 0340
Speak with one of our specialists to learn more about how weseethrough can help your market research.