weseethrough is a technology-driven market research company: we use video technology to capture a first-person view of people's lives and a video curation platform to sift through huge amounts of video footage. Read our case studies to see how we are able to uncover truly powerful insights and answers.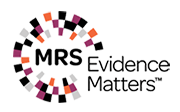 MRS Award 2015: Winner Innovation in Research Methodology. 
"The whole idea and implementation in all its stages is mind blowing", said the MRS award judge panelist.
Read the paper